SHL Establishes New Facility in the USA for Final Assembly and Packaging of Auto-Injectors
pharmafile | December 10, 2010 | News story | Manufacturing and Production | auto injector, autoinjector, final assembly, packaging, shl
SHL, a leading manufacturer of drug delivery devices, will further expand operations in the USA with the establishment of SHL Pharma Systems, a state-of-the-art final assembly and packaging operation. Located in South Florida (USA), this new facility will offer final assembly, labeling and packaging services to SHL's pharmaceutical and biotech customers.
Lucio Giambattista, Executive Vice President SHL Group and Managing Director SHL Medical USA, commented on the expansion stating, "We are excited about this latest expansion project as it is very customer driven. We have built up close relationships with some of the world's largest pharma and biotech companies over the years and this facility will allow us to offer even more services to these partners. Now, with packaging, labeling and distribution services available in-house, SHL will truly be a one-stop-shop for drug delivery devices, from product design to delivery."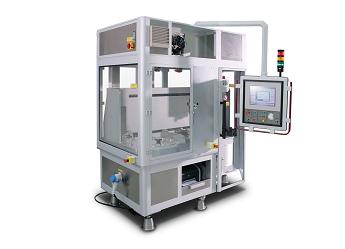 SHL has been significantly expanding facilities and recruiting new employees as the result of several recently signed long-term supply agreements. SHL has publicly announced capital expenditures of over $USD 100 million and are forecasting to hire an additional 1000 new employees over the next few years in addition to the 1500 members of staff existing today. The new Florida facility is scheduled to be operational in Q1 of 2011.
For more information about this expansion please contact our SHL Medical office at: +1 973 822 3007
(249)
About SHL Group
The SHL Group consists of three distinct companies: SHL Medical, SHL Healthcare and SHL Technologies. SHL Medical is the world's largest privately-owned designer, developer and manufacturer of advanced drug delivery devices (such as auto-injectors, pen injectors, and inhalers) for the world's leading pharmaceutical and biotech companies. SHL Healthcare is an established leader in providing patient lifting slings, beds and surfaces for homes and nursing homes throughout the world. SHL Technologies concentrates on the production of med-tech and industrial products, including precision neurosurgical devices and disposable catheters for urological applications.
Utilizing an ISO certified quality system the SHL Group manufactures in Asia with state-of-the-art facilities located in Taiwan and China. Design centers located in Sweden, Taiwan and the USA feed the company with intuitively designed medical products that help improve patient comfort and compliance. Over 1500 employees support the rapid growth of the SHL Group as a high-quality OEM/ODM manufacturer.
More information can be found from the company website: www.shl-group.com
SHL Media Contact
Steven R. Kaufman
Marketing Director
Related Content
In a world living in the shadow of substandard and falsified medicines, climate change and …
With debates heating up over cooperation between European across the continent, Matt Fellows investigates the …
Novartis has penned an agreement with Adamis Pharmaceuticals to commercialise and distribute the latter's epinephrine …